THINK Surgical received approval under the CE Mark for use of the TSolution One® surgical robotic system in total knee arthroplasty (TKA).
The system received FDA 510(k) clearance for use in total hip arthroplasty (THA) in 2014, followed by CE Mark approval for the same application in 2015. TSolution does not have FDA clearance for TKA presently, though four U.S. centers are enrolling patients for a prospective, non-randomized, multi-center Investigational Device Exemption clinical study on use in the knee. In other geographies, the system has Korean FDA clearance for THA and TKA and is approved for THA in Israel.
TSolution One supports the creation of a patient-specific pre-surgical joint replacement plan using CT-based 3D planning and an open implant database. The robot helps to remove diseased bone and prepare the joint surface.
Sources: THINK Surgical, Inc.; ClinicalTrials.gov; ORTHOWORLD Inc.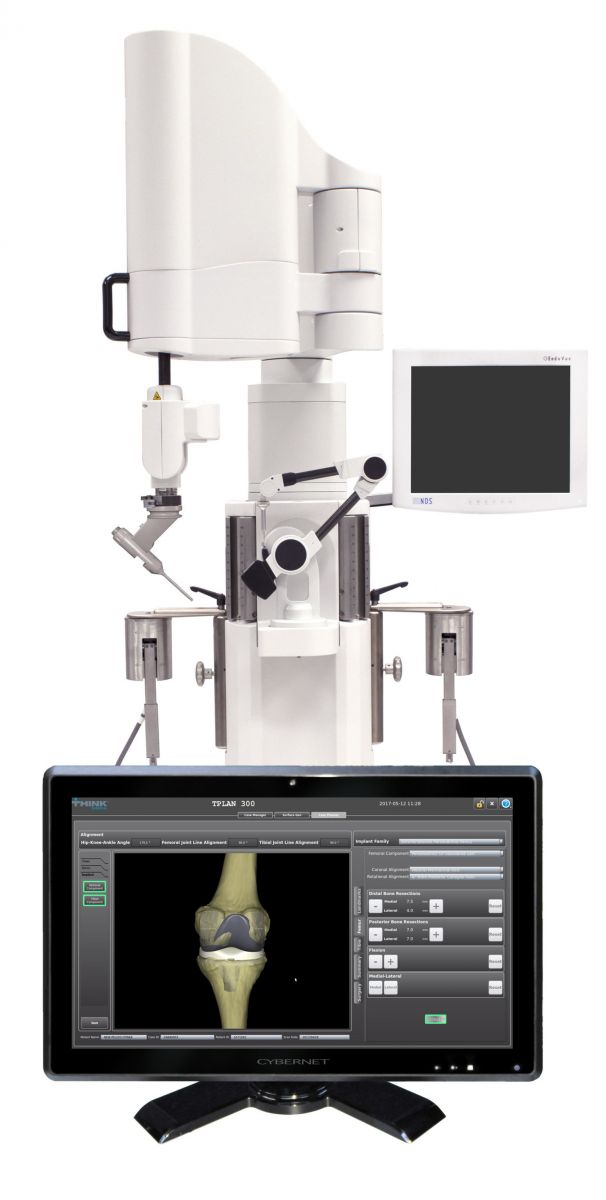 Image courtesy of THINK Surgical