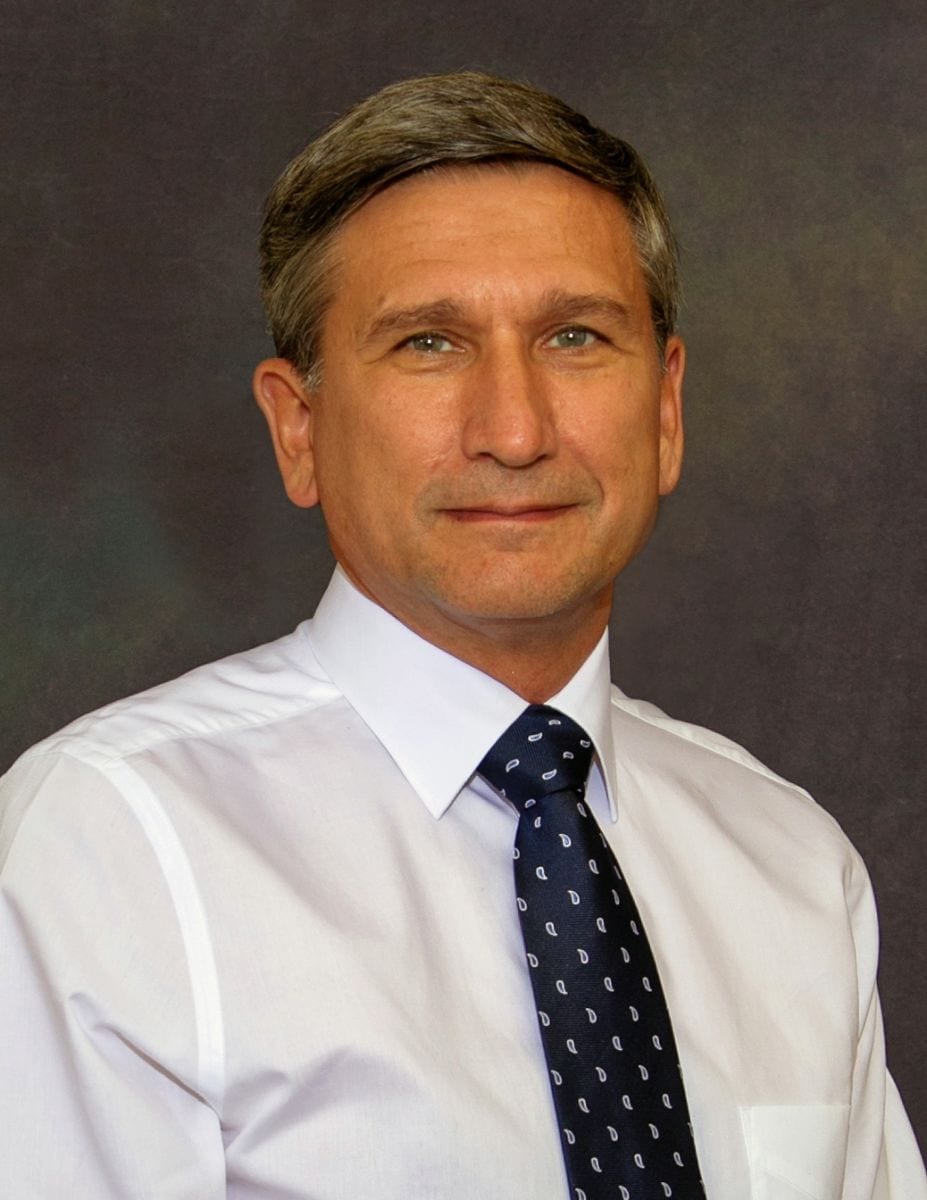 David Finch, President
and Founder of Insight Collaboration Partners
Editor's Note: This is the third of three articles focused on M&A and the supply chain. Mr. Finch outlined due diligence and risk mitigation in his previous articles. He will speak on this topic at OMTEC 2017.
Research shows that many merger and acquisition (M&A) deals fail to deliver the promised combined company value and that the opportunities to leverage and optimize the supply chain are often not fully realized, especially in the short term. In this article we will review post-M&A integration best practices in the areas of people, systems, supplier consolidation and distribution that have been shown to deliver significant immediate and long term value and avoid integration delays and supply disruptions.
---
People
As we discussed in previous articles, you should push back on the pressure to immediately focus on cost cutting at the expense of implementation of well-thought-out long-term strategic supply chain opportunities. This practice is often referred to as "going slow to go fast." Typically, supply chain and other shared services are seen as overlapping activities of the two previously independent companies, and are thus targets for head count reduction. This is especially true should the financial performance of the combined company fail to deliver value as quickly as projected.
Therefore, as has been emphasized in prior articles, it is important that you identify key personnel who possess extensive supply chain knowledge and the related systems as soon after close as possible, if not before. Once identified, steps should be taken to capture and document this knowledge and, if applicable, retain those individuals. Once the critical transition people have been identified, along with alternates, the transition team's next task should be identification of all critical functions and activities, not positions or people, which will be required for both the transition phase and the future supply chain organization. Time lines should be developed using these critical functions as a guideline to execute the transition phase and full integration into one combined company.
Experience has shown that you should plan for a minimum of 90 days, with a target to complete at least the transition phase in no more than six months. Once the executive committee and stakeholder departments have been vetted and approved, you can begin the task of deciding the best people available to execute these tasks, regardless of which company they originate from.
A number of people may be critical to the transition, and many will be seen as the best candidates for the combined company's supply chain organization. That list should be firmed up within the first 30 to 60 days to minimize risk of departure or pressure for headcount reduction. This time is also needed to assess members of the acquired company who have no history of performance with the acquiring company.
The hard truth of this process is that those individuals who are not identified for positions in the future one-company organization will be considered redundant and may be subject to the company's policy or terms of the M&A agreement regarding retention and dismissal. The reality is that the value proposition for combining the companies included the savings from eliminated redundancy, which included headcount reduction, so it will come.
As the supply chain leadership team, using this process will give you a greater chance of success with the team you assemble, rather than one made up of those left after reductions are made, that do not consider optimal long-term supply chain performance as the overriding decision criteria.
---
Data Integrity System Consolidation
World class supply chain performance is largely driven by well-functioning integrated business planning processes, not the ERP system or software that supports that process. Therefore, your initial assessment should be integration of the overall planning and supply execution processes and the data that supports them, as opposed to immediate software replacement. Even if built on the same platform, no two companies' legacy systems will be configured the same. There will be differences in product numbering and naming conventions, transactional flows, definitions, metrics and reporting.
Although consolidation to a single system is an important goal of the combined company, these projects tend to be expensive, lengthy and overwhelming. An alternate recommendation would be to first build a standalone database that combines data from the multiple systems required for supply chain reporting and performance metric calculation and tracking. This approach provides combined company data much quicker than full system consolidation, and will ultimately enhance the consolidation project by:
Creating a repository of the data so that it can be analyzed for duplicate product identifiers, differences in naming conventions (or lack thereof) and other transactional discrepancies. Addressing these and other data integrity issues will be required before systems can be consolidated. A separate database allows you to complete the information needed without the pressure to bring the consolidated system live, perhaps prematurely, to meet an ill-conceived timeline. Discovery of these types of discrepancies post-system replacement or consolidation can be financially disastrous and do irreparable harm to customer relations.
Applying singular metrics to transactional data to assure consistency in interpretation of that data as defined by the combined company. An example would be "on-time orders." Does that mean it shipped on-time, or was delivered to the customer on-time? It is important that you measure and publish only the metrics that are quantifiable, can be supported by available data and have consensus definition by the combined company. Otherwise, you create the risk of sending mixed and sometimes wrong or misleading information on the company's performance.
Providing visibility to these and other discrepancies prior to committing seemingly never-ending dollars and personnel to a system consolidation project.
Reducing the cost, shortening the time line and eliminating many of the pitfalls and delays associated with these projects.
Bottom line is, you should not rush to consolidate supporting systems such as ERP or supply chain-specific software solutions due to the high risk of supply chain disruption, corresponding impact on customer services and cost.
---
Upstream Supplier Rationalization and Consolidation
Post-close supplier rationalization projects often fall into one of two outcomes:
A seemingly wholesale replacement and transfer of the acquired company's suppliers to the acquiring company's suppliers based on perception that a widget is a widget, or
Nothing with an expansion of the supplier base with its associated redundancy, higher management cost and most likely higher acquisition cost.
Neither of these approaches will optimize supplier performance or cost. The BONEZONE® articles referenced below included detailed considerations and methods considered best practices for supplier selection, and are just as applicable to post-M&A supplier rationalization and consolidation.
4 Questions to Answer Before Outsourcing
Outsource Innovation by Tapping into Supplier Expertise
OEMs Achieve Sustainable Manufacturing Cost Through Supplier Relationships
It is recommended that you reference these and other related sources prior to your combined company supplier selection process. A quick summary of these resources:
Establish common single-supplier performance definitions and metrics before comparing individual company suppliers.
Include all stakeholders in the selection process, including quality, engineering, sales and marketing, in addition to supply chain and procurement.
Make sure that drawings, specifications and functional acceptance criteria of both companies are complete, accurate and accepted internally before sharing them with external service providers and contract manufacturers.
The expectation and goal should be that the suppliers to the combined company should deliver equal or better service and cost than experienced by the individual companies. Taking the time to evaluate and vet them properly will dramatically reduce the risk of failure in both of these areas.
---
Downstream Distribution
My previous articles on the forgotten phase of M&A detailed ways to approach areas of concern regarding inventory, special handling, regulatory restrictions and the customer-facing system. In addition to these important considerations, you will need to include review of the distribution systems of the two companies for redundancy, cost savings and scalability.
The first step to this is mapping the physical movement of product from the source to the customer, including independent distributors. These maps should be reviewed and validated by all stakeholders in order to properly and fairly compare performance overlap, as well as physical movement or location overlap. This process, combined with your standardized performance metrics, allows you to identify redundancy and best fit for the customer experience and cost. An area that could deliver immediate savings is transportation services, which are typically volume driven. In cases where the individual companies use the same carrier or carriers which can be consolidated without service decline, revised contracts should be negotiated as soon as feasible after close.
---
Summary
Through these three articles, we have stressed the importance of including the supply chain in M&A and the steps that can be taken to reduce risk and enhance value from due diligence to consolidation and integration into a single company.
In addition to being an author and speaker, David Finch is President and Founder of Insight Collaboration Partners, a consulting group that assists companies in M&A supply chain due diligence and post-acquisition integration, strategic partnering, improving collaboration & operational efficiency and lowering supply chain cost. Mr. Finch has more than 30 years of hands-on experience in global supply chain and manufacturing operations in the medical device and orthopedic industries with Becton Dickinson, Johnson & Johnson, Wright Medical and MicroPort Orthopedics. He can be reached by email.