About webinar
In this webinar sponsored by Orchid Orthopedic Solutions, we present business-critical orthopedic market and top orthopedic company performance to help you see the present and future of the orthopedic industry more clearly. We've selected key data and graphics from our 2022 ANNUAL REPORT and added meaningful context to provide you with essential takeaways for joint replacement, spine, trauma, orthobiologics and sports medicine market segments and their key players. We also provide our three-year outlook for the market and the lessons we've learned so far from 2022 earnings.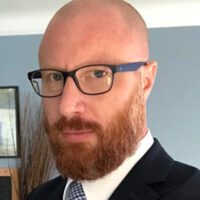 Mike Evers, Senior Market Analyst, ORTHOWORLD
Mike Evers is an analyst and writer with over 15 years of experience in the medical industry, spanning cardiac rhythm management, ER coding and billing, and orthopedics. He joined ORTHOWORLD in 2018, where he provides market analysis and editorial coverage.