Smith & Nephew (SNN) observed a 97.3% decrease in hospital readmissions following total joint arthroplasties (TJAs) conducted under its eCAP Episode of Care Assurance Program.
Specifically, over 14 months, 1,380 TJAs were conducted under the program with partner Provider PPI, with only two readmissions—a rate of 0.145%, vs. rates of 5.3% or more published in 2013.
In 3Q16, U.S. health and wellness organization Provider PPI adopted SNN's eCAP initiative that is designed to mitigate risk associated with readmissions in value-based healthcare reimbursement models. Since then, eCAP has been established at 16 facilities across the U.S.
Working with Provider PPI, eCAP pairs all SNN primary total hip and knee reconstructive systems with PICO™ Single Use Negative Pressure Wound Therapy and ACTICOAT™ Flex 7 Silver-coated Antimicrobial Barrier Dressing. SNN warrants the performance of its primary total knee systems, primary total hip systems, PICO Single Use Negative Pressure Wound Therapy System and ACTICOAT Flex 7 to perform as expected.
If a patient is readmitted within 90 days following a procedure for a surgical site infection or for implant revision due to product failure, SNN will pay a hospital's unreimbursed costs for the readmission up to the purchase prices of the implant, PICO and ACTICOAT Flex 7.
Sources: Smith & Nephew; ORTHOWORLD Inc.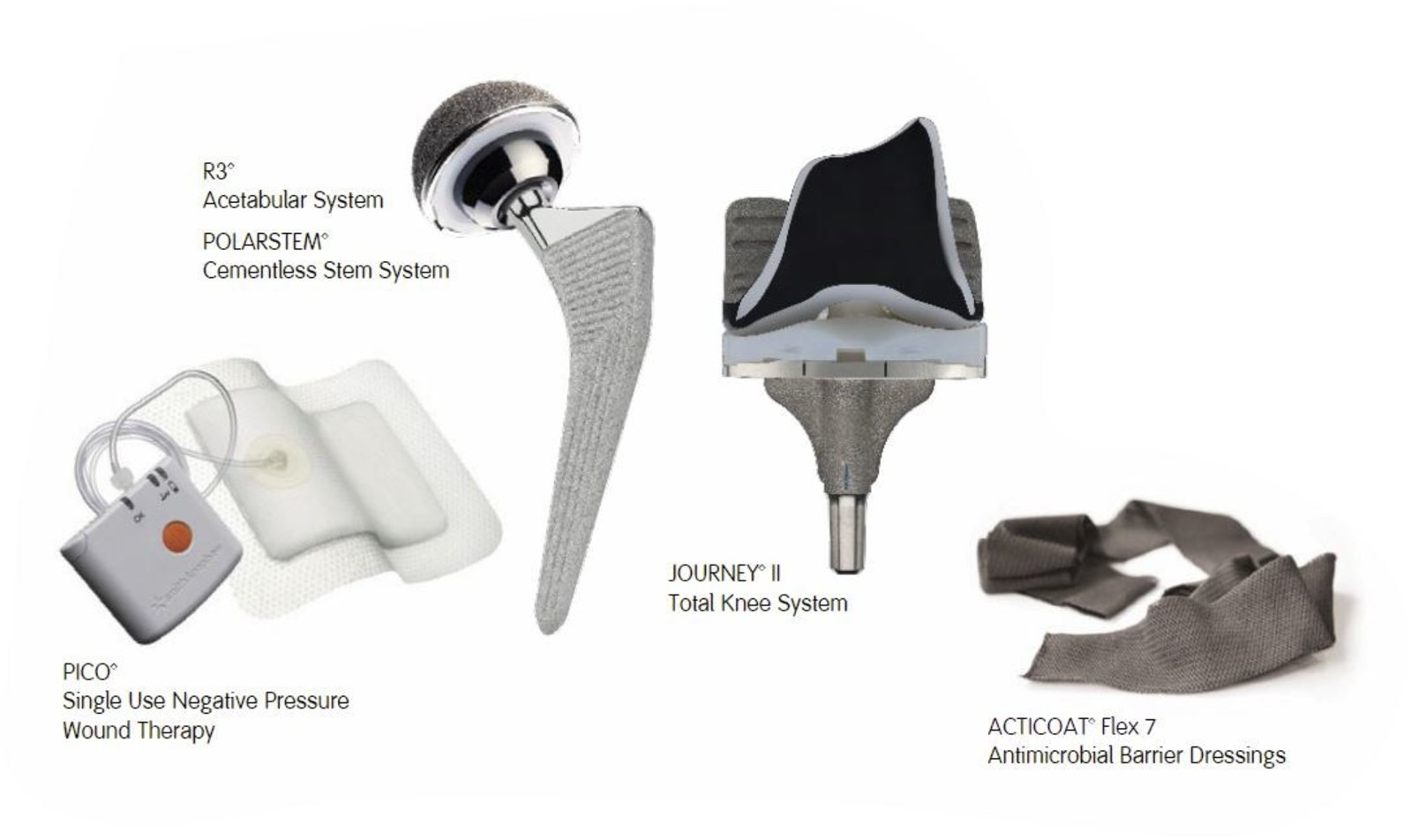 Image courtesy of Smith & Nephew