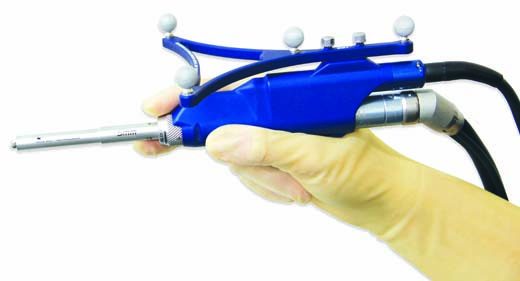 Smith & Nephew completed the first robotics-assisted bi-cruciate retaining total knee replacement procedures with its NAVIO® system and the JOURNEY™ II XR (bi-cruciate retaining total knee).
The handheld platform supports implant alignment and ligament balance and offers robotics-assisted bone preparation, removing bone identified by the surgeon's patient-specific plan.
NAVIO is now available in partial and total knee options, including this bi-cruciate retaining approach. Other systems with which NAVIO is compatible include total kneees JOURNEY II CR and II BCS, LEGION PRIMARY CR and PS and GENESIS II; uni knees JOURNEY UNI, ZUK and STRIDE; and the patellofemoral system JOURNEY PFJ.
When SNN acquired Blue Belt Technologies, developer of NAVIO, in 1Q16, leadership noted future indications including revision knees, total hip arthroplasty and sports medicine applications.
Source: Smith & Nephew plc