Smith & Nephew launched Q-FIX™ CURVED, Q-FIX MINI and SUTUREFIX CURVED All-Suture Anchor systems, designed for procedures in difficult-to-access anatomies.
The SUTUREFIX CURVED and Q-FIX CURVED are intended to optimize the curve of the drill guide and maximize drilling accuracy, and offer visual and tactile orientation cues, while the Q-FIX MINI All-Suture Anchor is reportedly the shortest all-suture anchor in its class at 17.1mm, giving it particular application in small joint soft tissue procedures.
Active deployment of both platforms eliminates manual tensioning of the anchors.
Sourcee: Smith & Nephew plc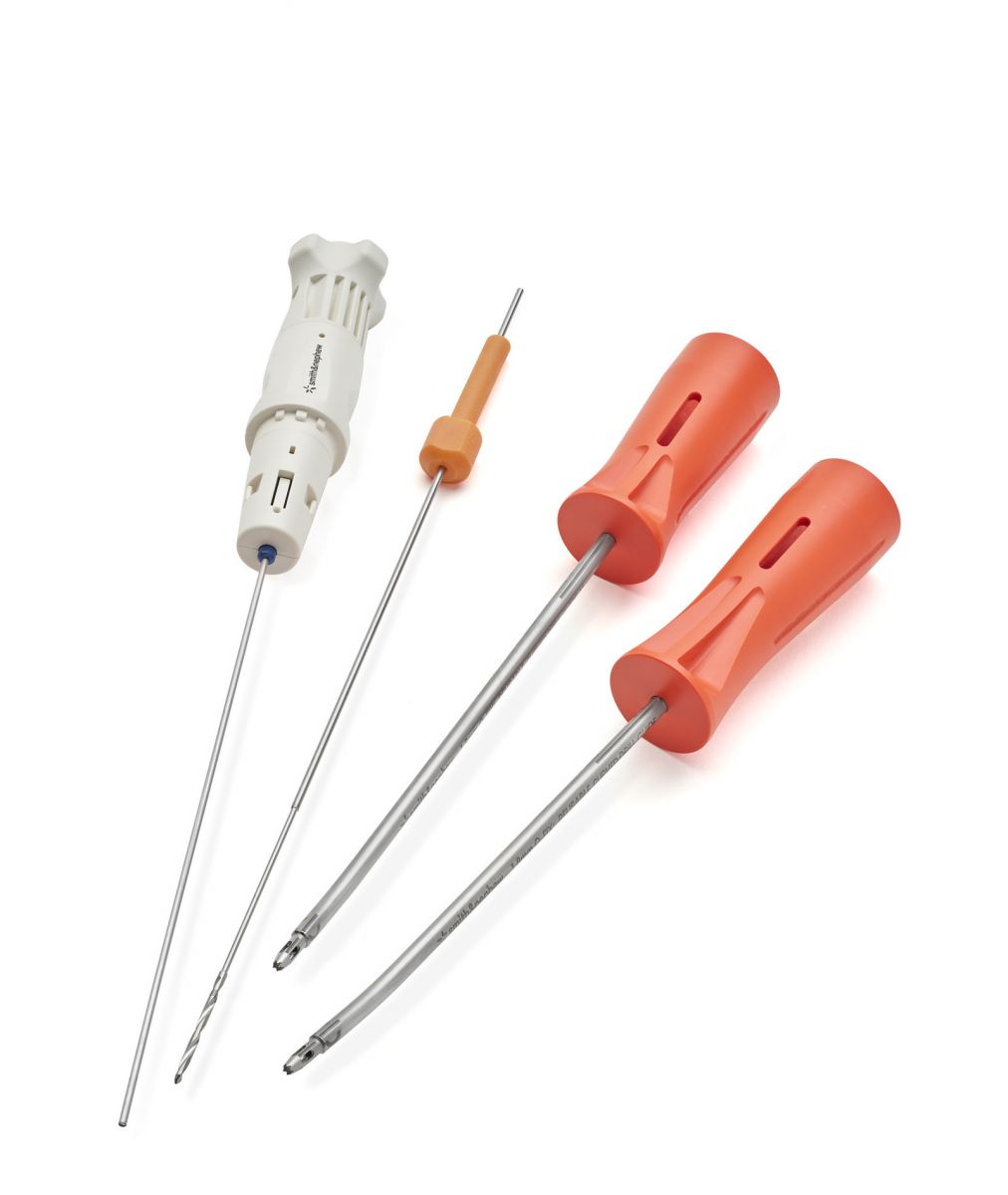 Q-FIX Curved All-Suture Anchor System;
Image courtesy of Smith & Nephew