Smith & Nephew launched the EVOS WRIST Plating System to treat simple and complex wrist fractures. The system supports flexibility in the choice of approach, material and locking technology to treat a variety of fractures.
EVOS WRIST offers both stainless steel and titanium volar plate options, dorsal plates and forearm specific plates. Stainless volar plates incorporate variable-angle locking technology, as well as fixed-angle locking technology in longer plates for extra-articular fractures. Titanium options for fragment specific plates include distal ulna, intermediate column, radial column and dorsal buttress plates.
EVOS WRIST is available in the U.S., Europe and several other global markets and complements the company's current EVOS™ SMALL, EVOS™ MINI and VLP MINI-MOD™ systems.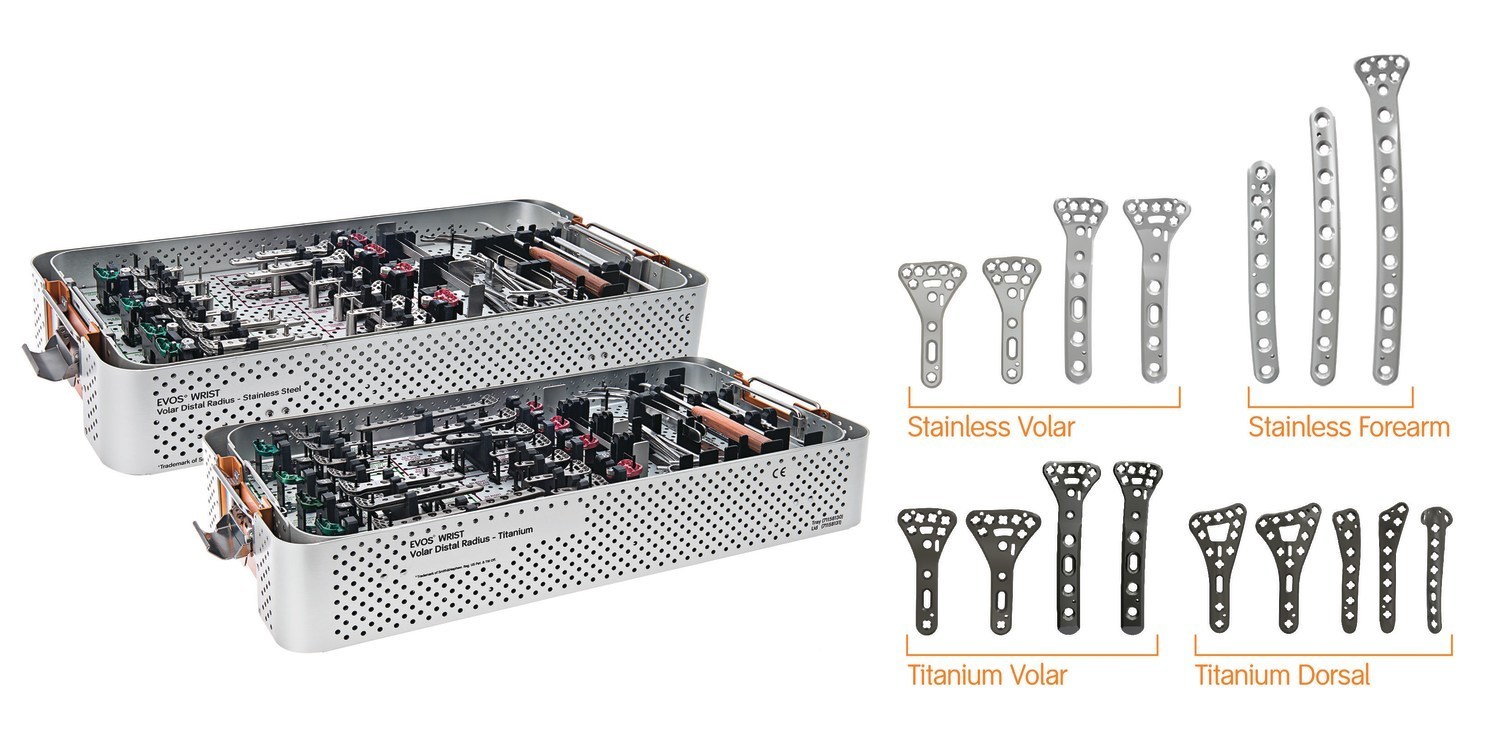 Source: Smith & Nephew