Smith & Nephew has appointed Mr. Namal Nawana as Chief Executive Officer and successor to Mr. Olivier Bohuon, effective May 2018. Mr. Bohuon announced his intention to step down late last year.
Mr. Nawana's experience includes 15+ years with Johnson & Johnson, primarily in the Medical Devices & Diagnostics segment and culminating in 2011 with his appointment as Worldwide President of DePuy Synthes Spine; during this time, he oversaw the integration of the acquisition of Synthes. Following his time at JNJ, he served as COO and President/CEO of Alere, a diagnostics company, through its acquisition by Abbott.
Sources: Smith & Nephew plc; ORTHOWORLD Inc.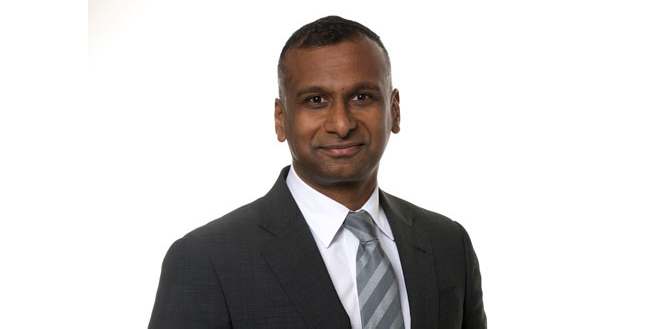 Mr. Namal Nawana. Image courtesy of Smith & Nephew plc.