Two-year study results indicate that decompression plus use of the coflex® Interlaminar Stabilization® device may enhance the procedure's durability and sustainability vs. decompression alone.
ESCADA (European Study of coflex And Decompression Alone) is a 225-patient prospective, randomized, controlled, multi-center trial comparing decompression alone to decompression with coflex to treat lumbar spinal stenosis. Two-year follow up included 91% of patients.
Further results indicated that:
Patients who received decompression alone experienced significantly more loss of disc height vs. the coflex group
The decompression alone group experienced 228% more subsequent steroid injections vs. the coflex group
At 24 months, the decompression alone group was 1.4x more likely to be taking opioids vs. the coflex group
The results continue to build out Paradigm Spine's body of clinical data supporting coflex.
Sources: Paradigm Spine LLC: ORTHOWORLD Inc.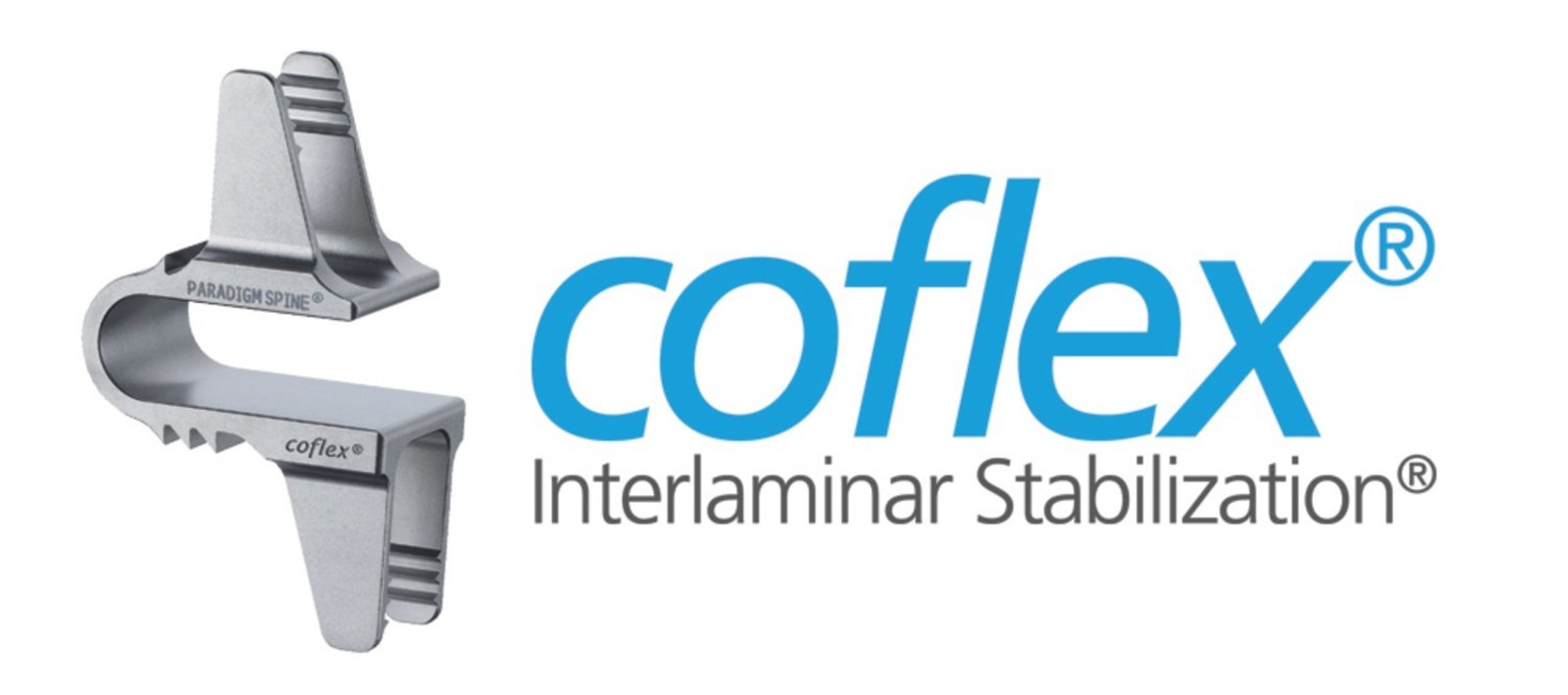 Image courtesy of Paradigm Spine LLC