In this webinar sponsored by Triangle, we present our orthopedic market projections for 2022. We look at orthopedic sales from 2019 through 2022 and discuss key trends for joint replacement, spine, trauma, sports medicine and orthobiologics market segments. We also provide 2022 projections for the largest orthopedic companies — players with sales over $1 billion — highlighting their growth drivers and headwinds. We wrap up the webinar with a look ahead to 2023 and discuss the macroeconomic factors likely to impact the orthopedic market.
Viewer takeaways:
Receive total orthopedic market and individual market segment revenue estimates that you can then leverage for your financial models
Understand the key market drivers and headwinds influencing orthopedic growth in 2022 and 2023
Learn where we project the largest orthopedic companies will end sales for the year and better understand which of your competitors or customers are over- or under-performing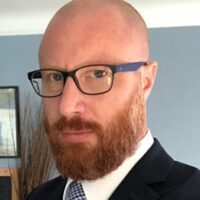 Mike Evers, Senior Market Analyst, ORTHOWORLD
Mike Evers is an analyst and writer with over 15 years of experience in the medical industry, spanning cardiac rhythm management, ER coding and billing, and orthopedics. He joined ORTHOWORLD in 2018, where he provides market analysis and editorial coverage.