joimax commenced full launch of the complete line of EndoLIF® devices for minimally invasive lumbar interbody fusion.
The portfolio comprises three titanium alloy-based devices: EndoLIF® O/On-Cage, EndoLIF® Delta Cage and the latest, EndoLIF® Double Wedge Cage. All are FDA-cleared and CE Mark approved.
EndoLIF products are manufactured using the Electron Beam Melting 3D-printing process, which yields an open diamond cell structure. The porous surface is designed to encourage bone ingrowth and stability. One instrument set supports all three devices.
joimax markets EndoLIF for spinal stabilization and the Endoscopic Surgical Systems TESSYS® (transforaminal), iLESSYS® (interlaminar) and CESSYS® (cervical) for decompression procedures, MultiZYTE® for facet and sacroiliac joint pain treatment and EndoLIF® and Percusys® for minimally invasive endoscopically assisted stabilizations.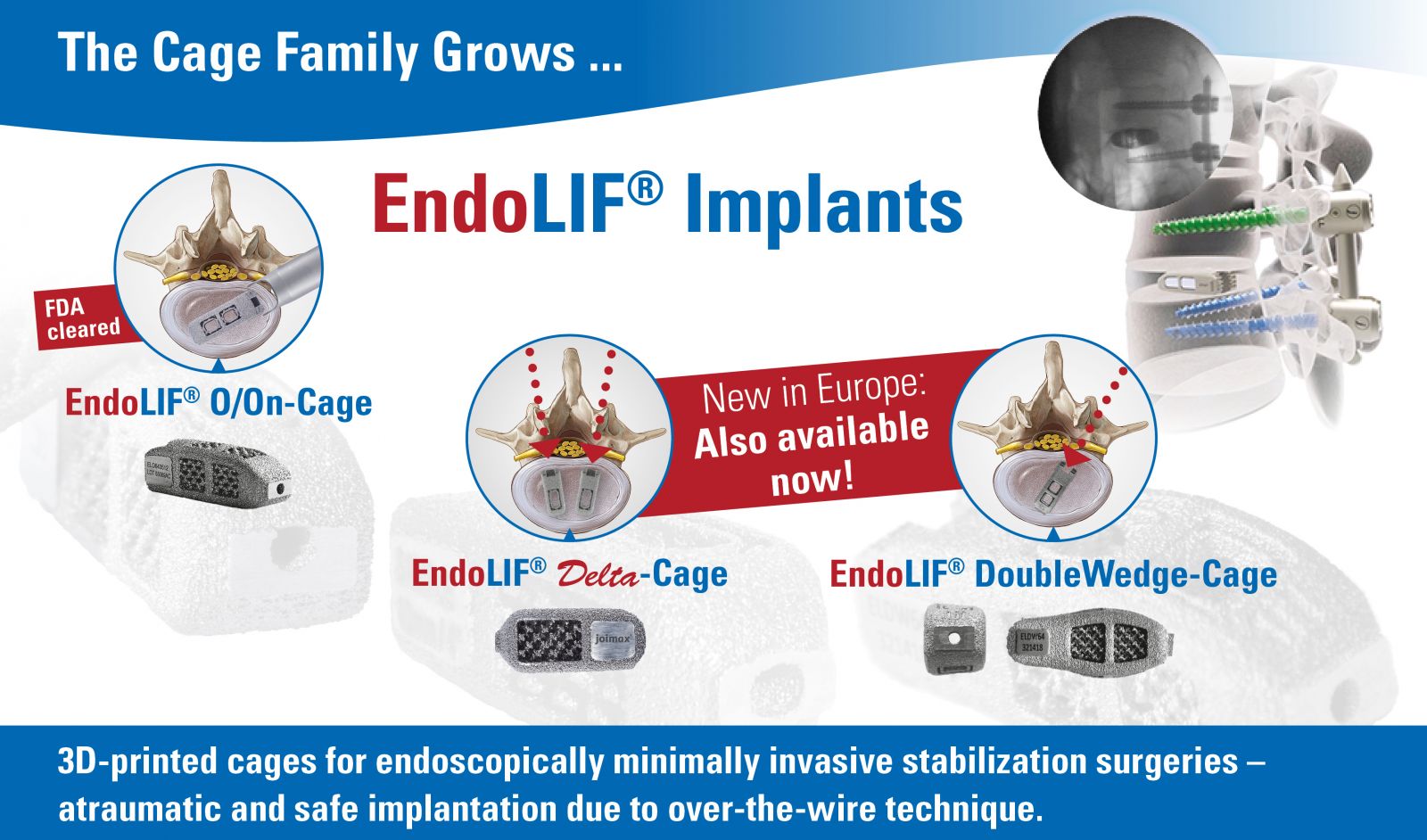 Source: joimax