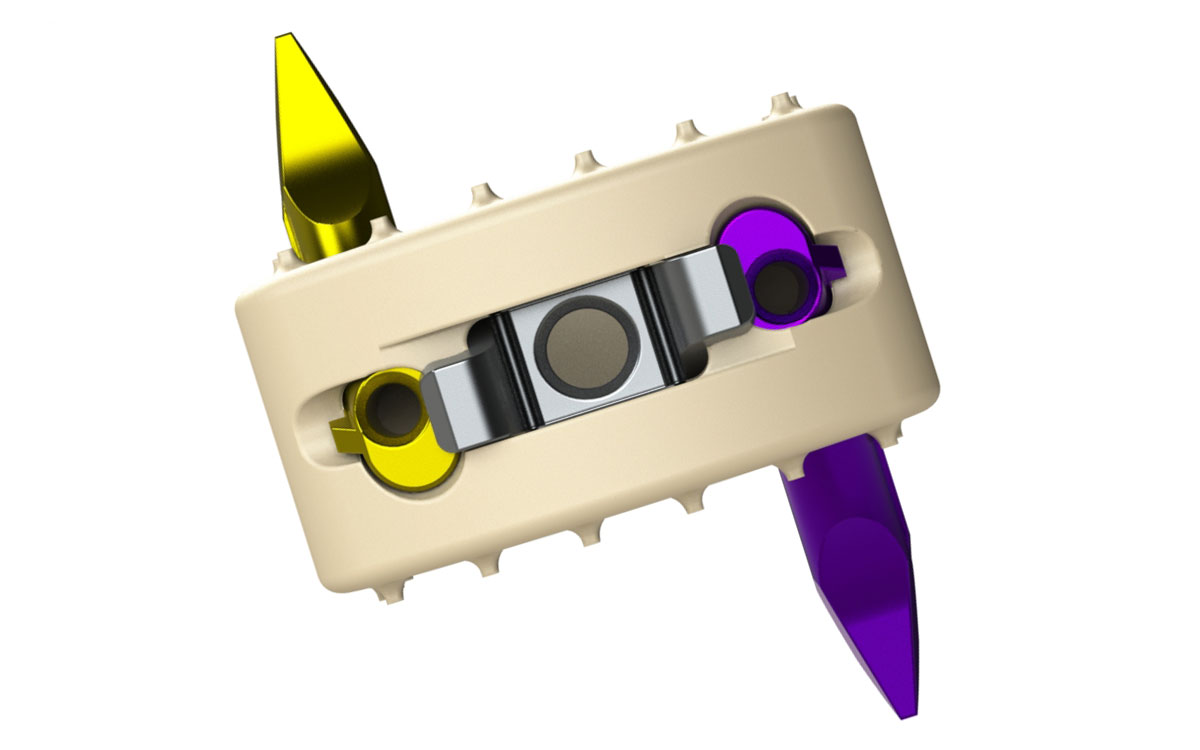 Genesys Spine received FDA 510(k) clearance and subsequently launched the AIS-C Stand-Alone interbody system for the cervical spine. The direct-anterior system is non-screw based and zero-profile, according to the company.
AIS-C Stand-Alone system also features a zero-step locking mechanism, a feature that provides visual confirmation of engagement, but allows for anchor removal when desired. Interbodies are offered in small (14mm wide x 12mm long) and large (17mm wide x 14mm long) footprints.
Genesys Spine's flagship product is the TiLock Pedicle Screw System, which in 2010 was the company's first 510(k) approval.
Sources: Genesys Spine; image courtesy of Genesys Spine