DT MedTech announced first U.S. implantations of the Hintermann Series H2® Total Ankle.
The two-component, semi-constrained device can also be used to revise failed ankle replacements or non-union/mal-union of ankle arthrodesis. It is intended for cemented use only in the U.S. Its H2 design is based on the Hintermann H3 mobile-bearing ankle (not for U.S. sale) which has 18 years of positive clinical outcomes. H2 has had >40 implantations in Europe.
The device received FDA 510(k) clearance in 4Q17. Full U.S. product launch of H2 is slated for late 3Q18.
Source: DT MedTech, LLC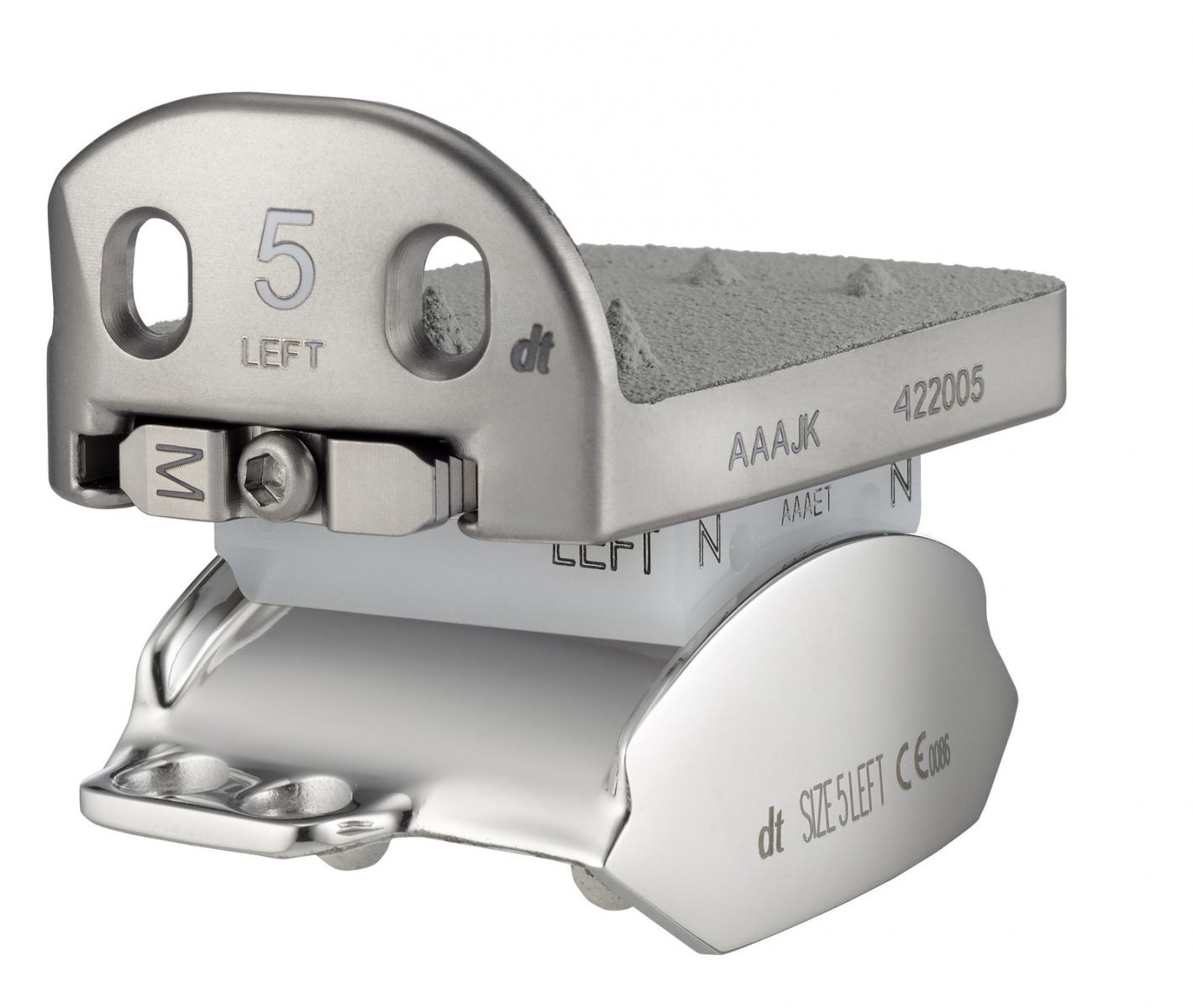 Image courtesy of DT MedTech