The first patient has been treated in DiscGenics' Phase I/II U.S. clinical trial of IDCT injection to treat mild to moderate degenerative disc disease.
IDCT is an allogeneic cell therapy comprising Discogenic Cells and a viscous scaffold. During treatment, a dose of IDCT is injected percutaneously into the disc. The prospective, randomized, double-blinded, vehicle- and placebo-controlled 10-center trial will enroll 60 subjects, evaluating safety and preliminary efficacy of IDCT at varying dosage levels.
FDA accepted the company's Investigational New Drug application for the trial in 4Q17.
DiscGenics is one of two companies in the world with an allogeneic cell-based product for disc degeneration that is pursuing a Biologics License Application from FDA through its IND pathway. (The other is Mesoblast.)
Sources: DiscGenics, Inc.; ORTHOWORLD Inc.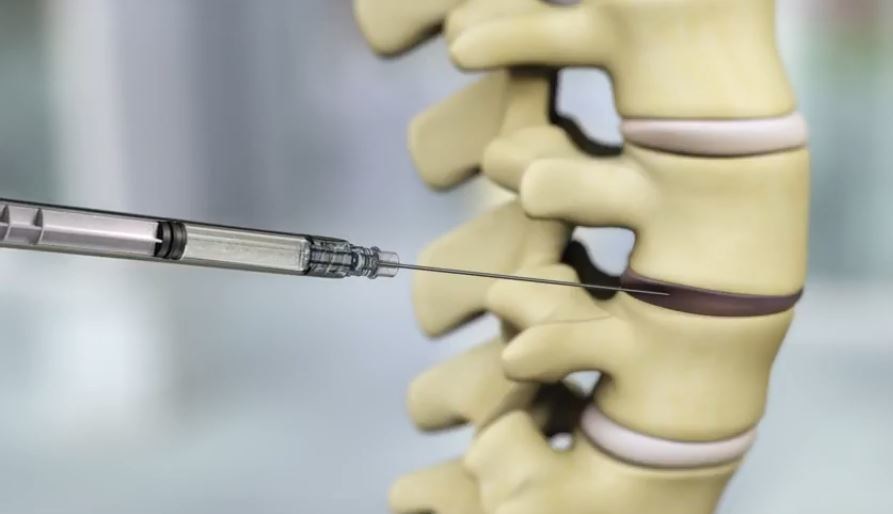 Percutaneous injection of IDCT into the disc.
Image courtesy of DiscGenics, Inc.