DePuy Synthes launched the VIPER PRIME™ system and CONCORDE® Clear MIS Discectomy Tool, for use in minimally invasive spinal fusion procedures.
VIPER PRIME combines multiple instruments into one pedicle screw inserter, and is designed to reduce the number of instruments, instrument passes and steps required to insert a percutaneous screw in an MIS technique.
The CONCORDE tool for disc removal is a single-use instrument that uses standard O.R. suction to remove a degenerated disc and prepare endplates—in reportedly under four minutes.
Source: DePuy Synthes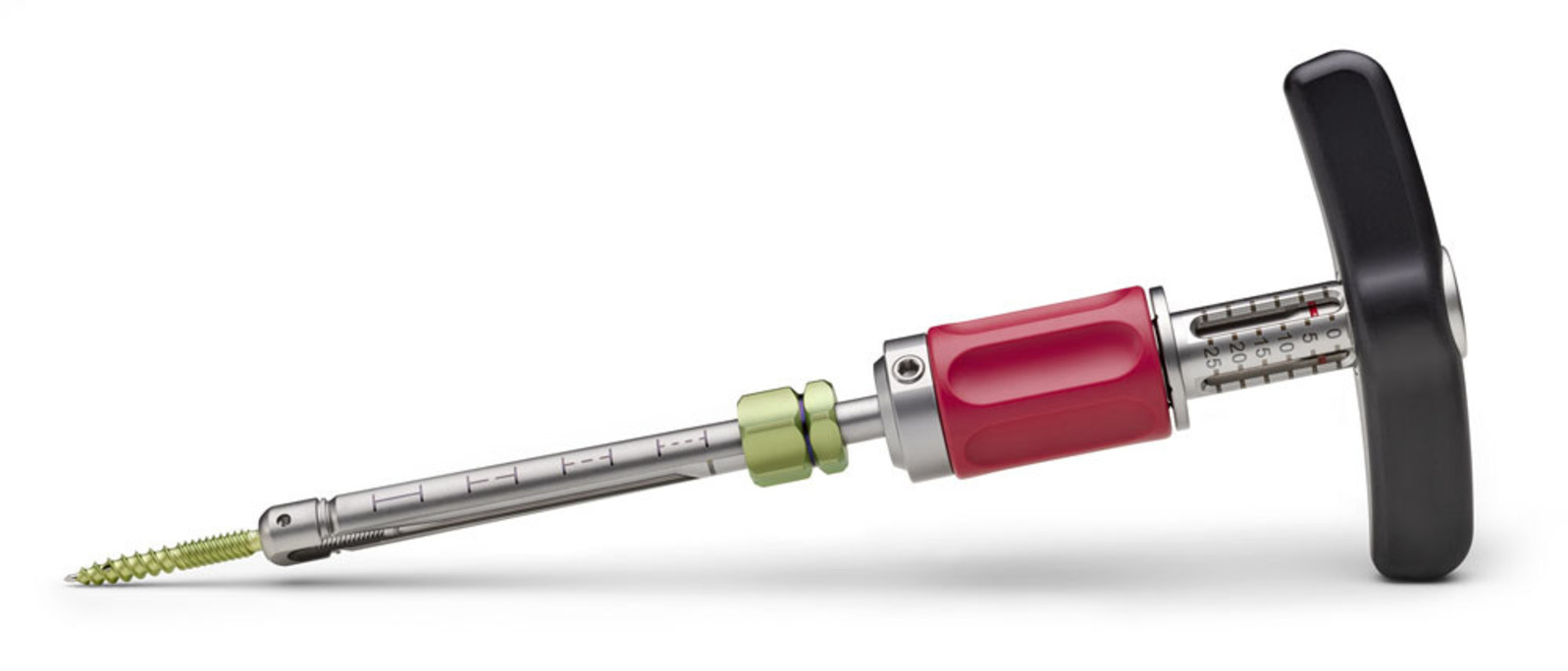 VIPER PRIME image courtesy of DePuy Synthes