DePuy Synthes launched the CONCORDE LIFT Expandable Interbody in the U.S., part of the UNLEASH MIS TLIF (Transforaminal Lumbar Interbody Fusion) Procedural Solution.
UNLEASH, which includes the previously-launched CONCORDE Clear MIS Discectomy Device and the VIPER PRIME System for percutaneous pedicle screw insertion, is intended to support surgical efficiency and simplify key stages of this minimally invasive procedure, to wit:
The single-use CONCORDE Clear device enables the disc-clearing process to occur with fewer instrument passes
The titanium CONCORDE LIFT device is inserted and expanded to specifically fit the patient's anatomy without being confined to pre-set intervals
VIPER PRIME combines multiple instruments into one screw inserter tool to perform percutaneous pedicle screw insertion in a single instrument pass
In an anatomic lab study, UNLEASH indicated a potential reduction in instrument passes and showed a reduction in procedure time during disc removal, cage implantation and screw placement vs. a control group of current DePuy Synthes product offerings. Based on the early indications of this cadaveric study, the company will invest in a health economic study in addition to a clinical study to evaluate the benefits of the UNLEASH vs. traditional MIS TLIF procedures.
For 1H18, ORTHOWORLD estimates the company's spine revenue at US $719.5MM, -9.2% vs. 1H17. Launch of CONCORDE LIFT supports its commitment to stabilizing the segment in 2018, alongside releases of PROTI 360 titanium PEEK implants and Sentio Nerve Monitoring technology.
Sources: DePuy Synthes Companies of Johnson & Johnson; FDA.gov; ORTHOWORLD estimates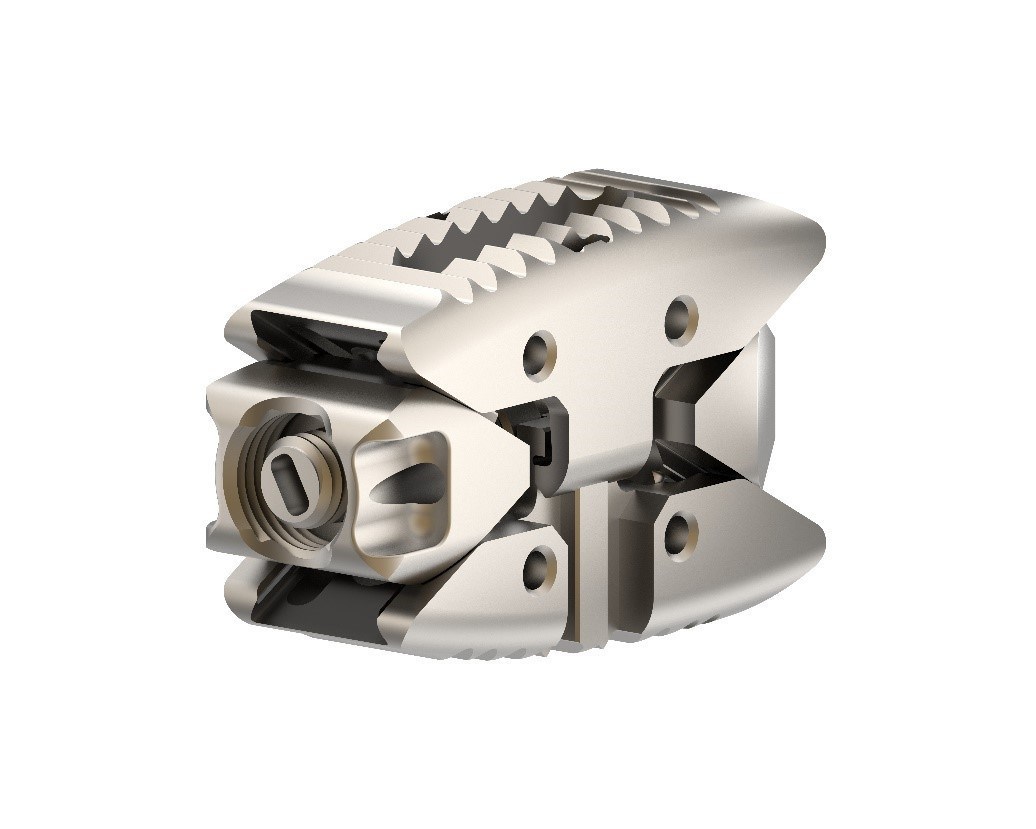 Image courtesy of Johnson & Johnson Medical Devices Companies