DePuy Synthes commenced limited launch of the ATTUNE Cementless Knee in a rotating platform option in select global markets. The ATTUNE Cementless Knee combines proprietary technologies of the ATTUNE Knee that address stability with DePuy Synthes' rotating platform knees and cementless technology.
The system is launching first in the U.S., select countries in Europe, Japan, Australia and New Zealand. It is available in a Cruciate Retaining and Posterior Stabilized Rotating Platform construct as well as a hybrid construct (cementless Femoral Component with a cemented Fixed Bearing or Rotating Platform Tibial base).
The complete ATTUNE platform includes a cemented primary knee, revision knee and a tibial base with ATTUNE S+ Technology designed to enhance intraoperative tibial fixation.
As with the cemented primary and revision systems, ATTUNE Cementless features the ATTUNE GRADIUS Curve for stability through the range of motion and GLIDERIGHT Articulation to replicate the normal relationship between the patella and femur.
All of the bone interfacing surfaces of the ATTUNE Cementless Femoral Component are coated with POROCOAT Porous Coating and the ATTUNE Cementless Rotating Platform Tibial Base features four porous-coated pegs and a central cone to enhance fixation.
"With the ATTUNE Cementless Knee, we have carried forward technologies and learnings from clinically proven devices like the LCS Knee and combined that with ATTUNE Knee patented technologies to provide our customers a compelling solution to meeting emerging patient needs," said Rajit Kamal, Vice President and Global Franchise Leader, Knees, DePuy Synthes. "Our strong hope and belief is that this implant system will help younger, more active patients get back to doing what they love if their surgeon feels they are the right candidate."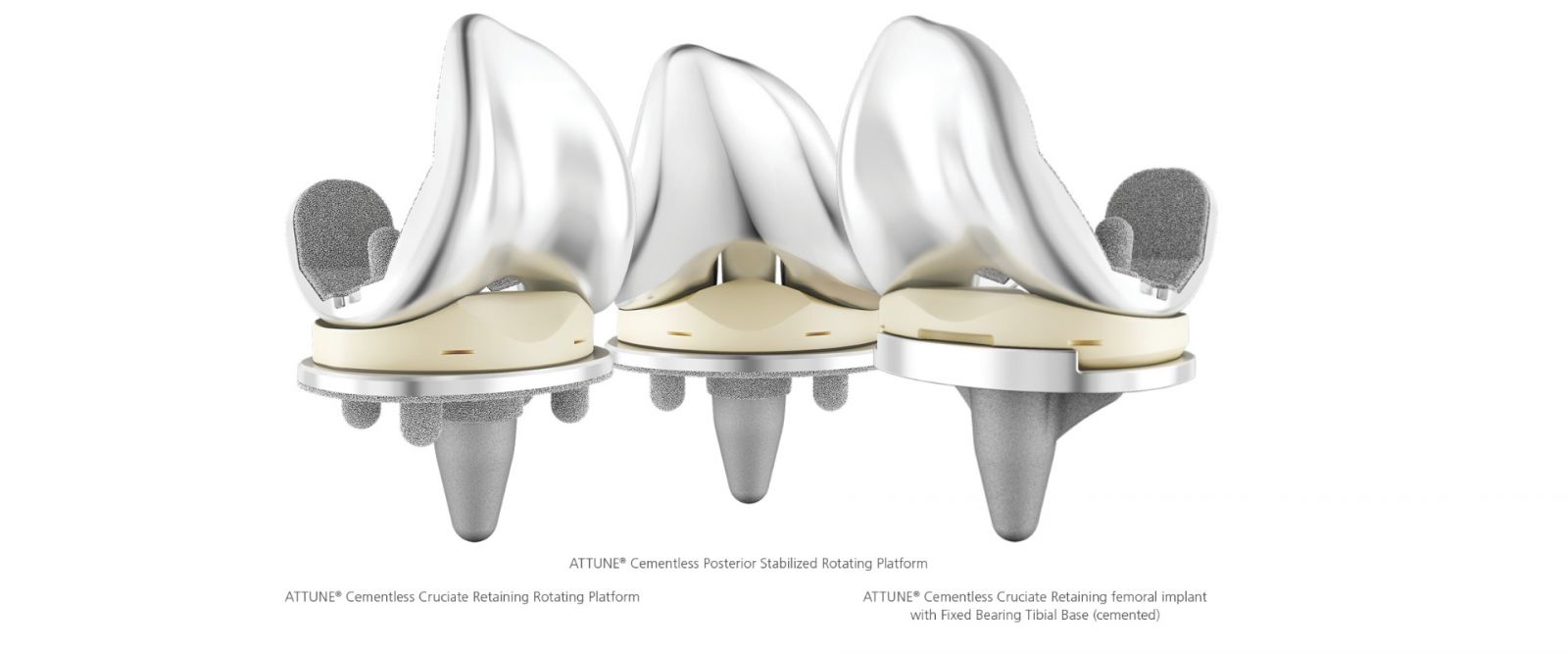 Source: DePuy Synthes Companies of Johnson & Johnson