DePuy Synthes unveiled PUREVUE™ Visualization for minimally invasive endoscopic surgery, completing its capital equipment lineup for arthroscopic soft tissue procedures. Other products in the Mitek Sports Medicine VUE™ Arthroscopic Equipment Solutions portfolio include VAPR VUE™ Radiofrequency and FMS VUE™ Fluid Management and Tissue Debridement systems.
PUREVUE comprises a light source, image processer and image management in one compact footprint, and can be used for a variety of minimally invasive surgical applications. The autoclavable camera head delivers native high-def image acquisition that can be viewed on an ultra-HD monitor.
"With Americans living longer and seeking shorter recovery times, the call for minimally invasive procedures is accelerating," said Stephanie Chamberlain, Vice President and Global Platform Leader, DePuy Synthes Mitek Sports Medicine, in her prepared statement.
Source: DePuy Synthes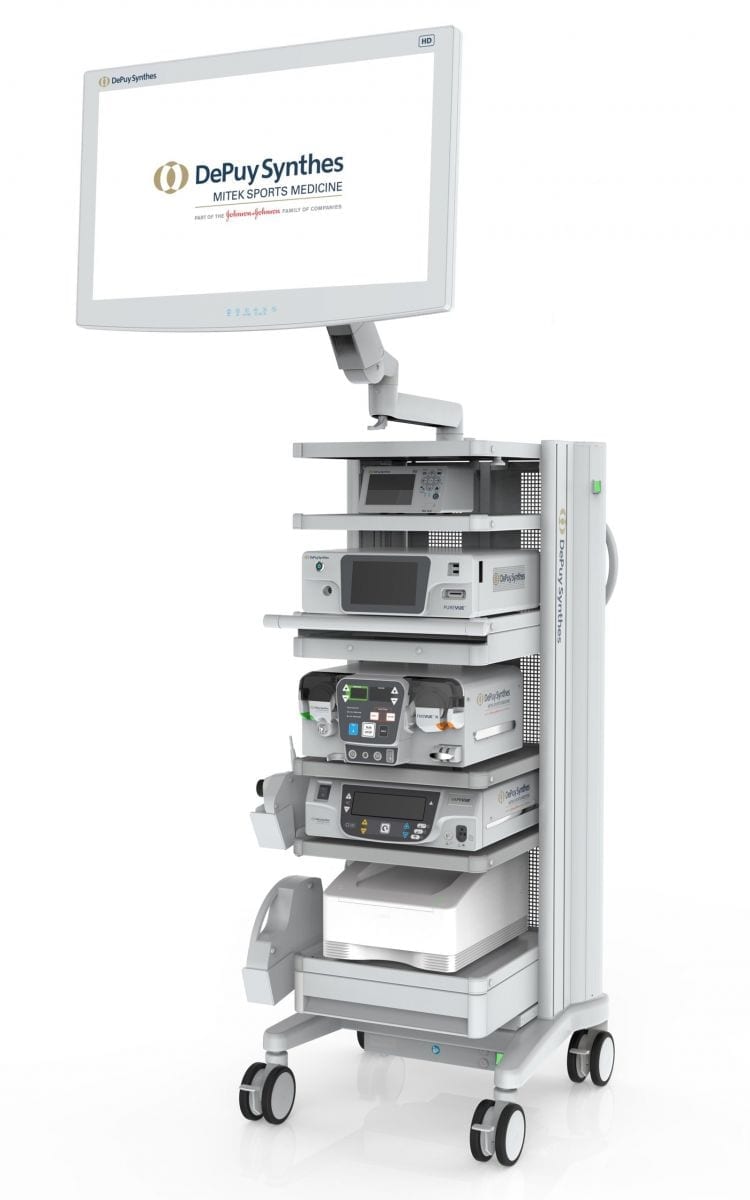 Image courtesy of DePuy Synthes