DePuy Synthes commenced the U.S. introduction of the ACTIS® Total Hip. In global limited launch, ~11,000 units have been implanted to date; the system will continue rollout throughout 2018.
ACTIS represents the company's first hip designed for both traditional and tissue-sparing approaches, such as the minimally invasive Anterior Approach that can allow patients to return to function more quickly.
In 3Q17, DePuy entered into agreements for tools that integrate with the Anterior Approach:
An exclusive co-marketing agreement for Medical Enterprises' ME1000™ Surgical Impactor, which is compatible with DePuy Synthes hips only; adaptors enable anterior and posterior THA approaches
An exclusive U.S. agreement to co-market the JointPoint Hip Navigation system, designed for easy integration with the anterior approach, with pre-surgical digital templating, case planning and feedback during a procedure
Sources: DePuy Synthes Companies of Johnson & Johnson; ORTHOWORLD Inc.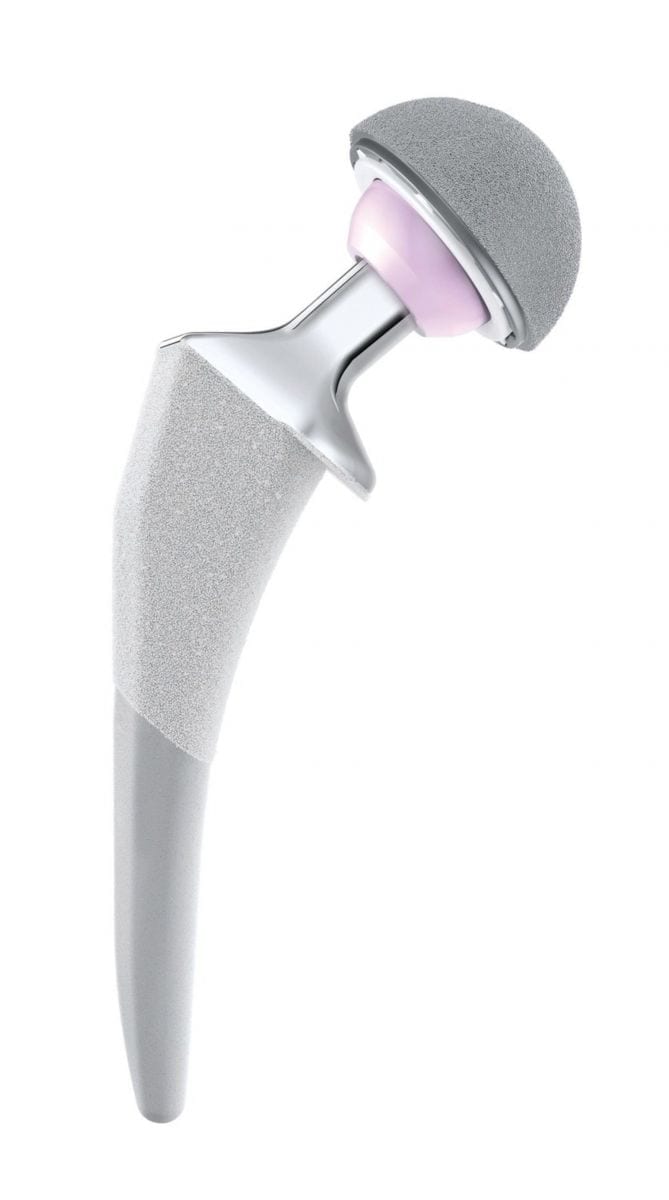 Image courtesy of DePuy Synthes