DePuy Synthes entered into an exclusive U.S. agreement with JointPoint to co-market a surgical navigation platform for total hip replacement, beginning in 2H17. The JointPoint Hip Navigation system is designed for easy integration with the muscle-sparing anterior approach, and offers pre-surgical digital templating, case planning and feedback during a procedure.
JointPoint's OneTrial™ feature uses just two images to predict optimal implant combinations, based on pre-surgical planning. With DePuy's devices, OneTrial will also recommend implant size and position.
The software's interface also streamlines communications with a calendar, case sharing and case planning/collaboration functions.
Stryker and Zimmer Biomet, two companies with larger market share in hip than is held by DePuy, also offer systems to address surgical navigation—Stryker with MAKOplasty and Zimmer through ORTHOsoft. Offerings for planning, navigation and robotics continue to grow as surgeons seek tools to streamline and personalize the implanting of hip devices.
Other iterations of hip replacement navigation are in various stages of development and commercialization, such as:
Arthromeda's ArthroSight-PS Hip Alignment System
Intellijoint Surgical's intellijoint HIP
OrthAlign's computer-assisted technologies that also address knee procedures
Sources: DePuy Synthes; ORTHOWORLD Inc.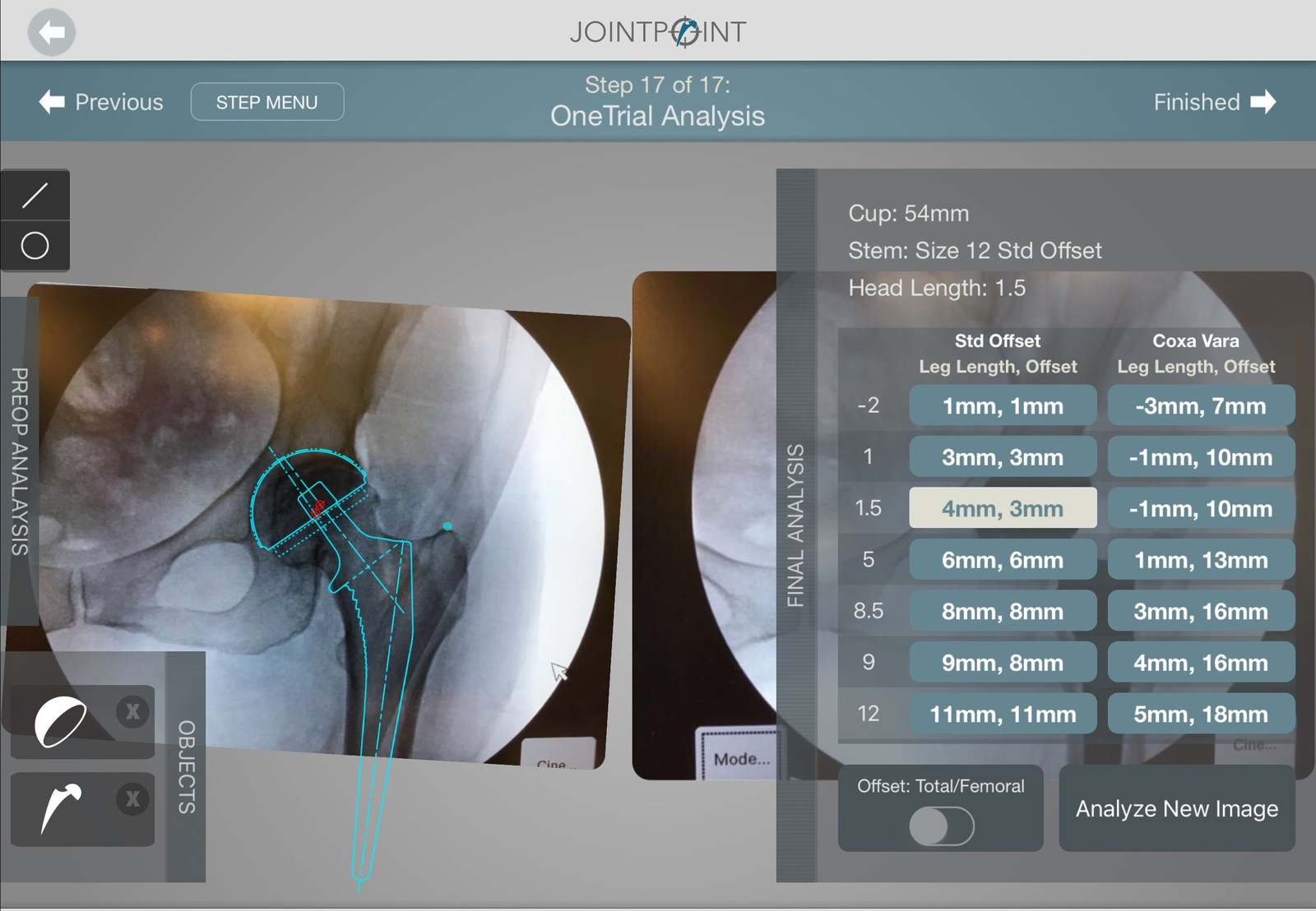 OneTrial™ technology for intraoperative analysis. Photo courtesy of JointPoint, Inc.