Corin's OMNIBotics robotic-assisted platform has completed 25,000 total knee arthroplasties (TKAs), including 5,000 procedures assisted with the BalanceBot ligament balancing robotic device.
BalanceBot enables surgeons to balance knee joints using feedback from soft tissue and ligaments throughout the entire range of motion. It is employed in the Predictive Balance™ technique to predict the effect that implant positioning will have on knee gaps in flexion, extension and midflexion. The platform can also be used intra-operatively to assess overall knee stability throughout the full range of motion with the joint in situ.
Robotic-assisted ligament tensioning – accurately predict and consistently achieve post-operative gap balance
Robotic guide positioning – more efficient and accurate femoral cuts in comparison to conventional cut blocks
OMNIBotics Bone Morphing™ 3D modelling – intraoperative technology creates a 3D model of bones without additional CT or MRI scans
Supports standardized care pathway – reduce care costs, with further associated reductions in cost and discharge to sub-acute rehabilitation facilities
Easy to implement and use – short learning curve for clinicians with comparable procedure times to conventional TKA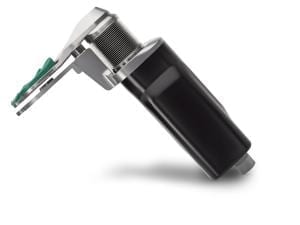 Multi-center studies have confirmed high one-year patient satisfaction scores of 95.5% from BalanceBot procedures vs. 81.4% for non-robotic assisted procedures.
Chris Plaskos, Ph.D., Corin's VP of Global Clinical Innovation, said, "The experience gained from over 5,000 surgeries with the BalanceBot has been invaluable to understanding soft tissue balancing and its effects on patient outcomes and future advancements. As a company, we are proud to have reached this major milestone and we continue to provide our customers with innovative technologies which are revolutionizing joint replacement for patients and surgeons."
Corin acquired OMNI and OMNIBotics in 1Q19.