Carestream Health received a Health Canada Class III License for the CARESTREAM OnSight 3D Extremity system. OnSight is now available in Asia, Canada, the U.S. and other regions.
The compact OnSight system provides traditional or weight-bearing 3D images for upper and lower extremities, and is available for private orthopaedic practices, hospital radiology departments, ERs and medical imaging centers. Optional metal artifact reduction software reduces visual distortion from screws, implants, rods, etc., and uses information from the original scan to eliminate additional imaging/radiation exposure.
The OnSight 3D Extremity System also supports detection of occult and non-union bone fractures.
Sources: Carestream Health; ORTHOWORLD Inc.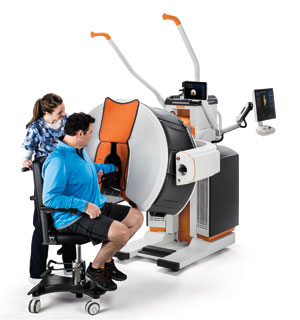 Image courtesy of Carestream Health