CarboFix received FDA 510(k) clearance to market CarboClear® Carbon Fiber fenestrated pedicle screws to treat advanced-stage spinal tumors. Product launch is underway.
The system is used with Teknimed's High V+ high viscosity radiopaque PMMA bone cement to enhance fixation in compromised bone.
CarboClear is reportedly the only pedicle screw made entirely of carbon fibers, which benefit oncological patients with high fatigue strength to support an impaired healing process and no backscattering, which allows the use of radiation therapy without harming the healthy surrounding tissue. Unlike titanium material, no artifacts appear under MRI.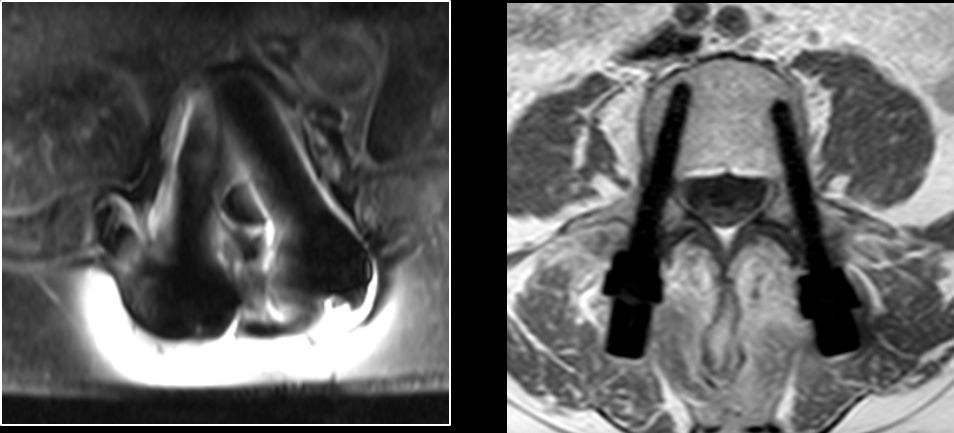 MRI images: Titanium pedicle screws (left) and CarboClear pedicle screws (right)
Source: CarboFix