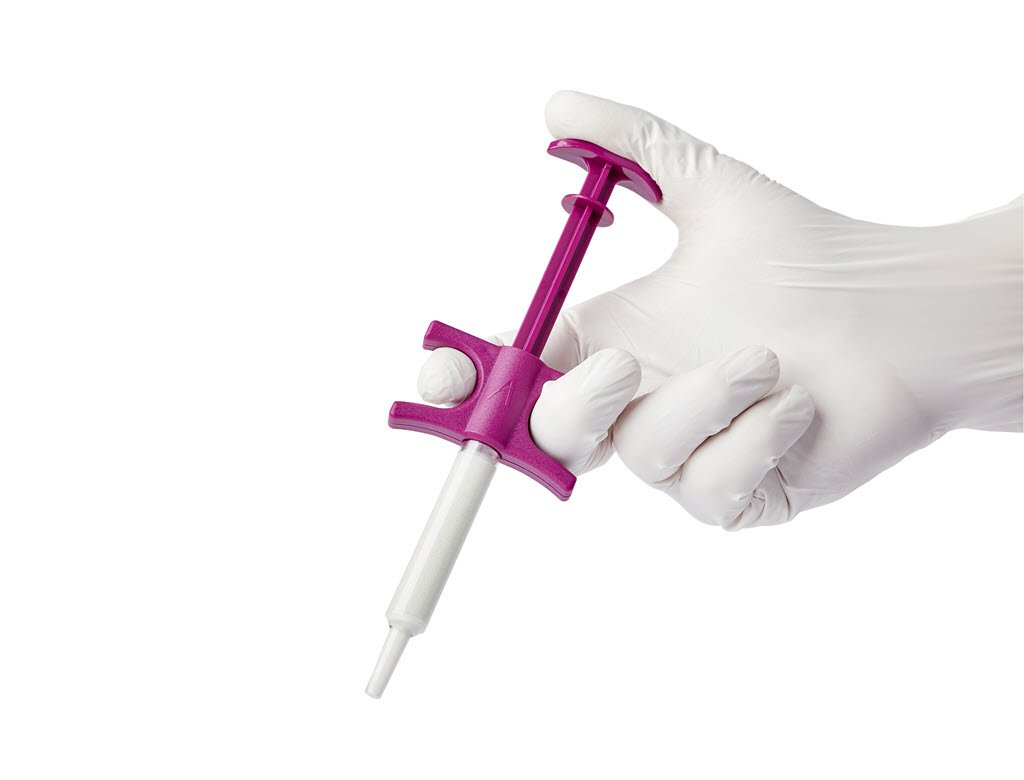 Baxter International was granted FDA 510(k) clearance to market Actifuse Flow bone graft substitute, offered in a prepackaged delivery syringe for precise placement into small bony voids or gaps.
U.S. launch is expected by 4Q18, and Actifuse Flow will be sold in 1.5-, 3- and 5-mL sizes. The product has application in a variety of orthopaedic procedures in the pelvis, extremities and posterolateral spine.
Baxter acquired Actifuse from ApaTech in 2010. The company's orthobiologic portfolio also includes Actifuse ABX, Actifuse Shape, Actifuse MIS and Altapore.
Sources: Baxter International; ORTHOWORLD, Inc.; Image courtesy of Baxter International