AMDT was granted FDA 510(k) clearance to market the SixFix™ hexapod fixator device along with its SixFix deformity analysis and correction software (DACS) application.
The six struts of the device are pre-assembled in one compact unit. The assembly unfolds to connect to the rings and provides a full range of lengths with a single strut design. The strut assembly design can extend to 300mm in length, offering an alternative that simplifies inventory and saves time. The device can be sterile packaged for ease of storage and portability.
Used with SixFix DACS software, which was cleared by FDA in 4Q18, the system can streamline the time and effort required to generate a prescription detailing the strut adjustments necessary to correct a deformity. DACS reduces surgeon input to one numerical value and two graphical variables that are established with a few clicks of the mouse.
SixFix joins AMDT's MiniRail Fixator, a modular unilateral external fixator with application in simple or complex trauma, deformity correction and lengthening procedures.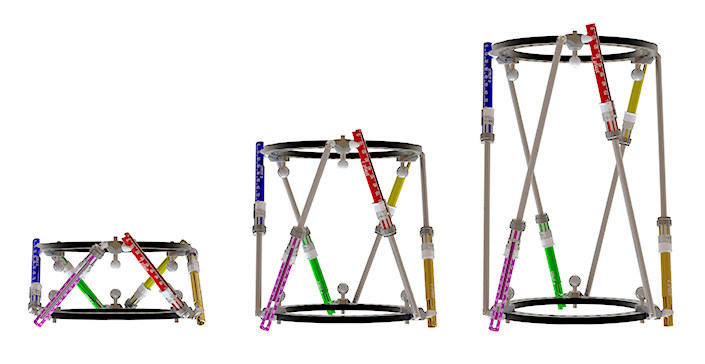 Source: AMDT Holdings, Inc.