7D Surgical completed a round of financing described as its largest secured to date. Funds will support launch of the Machine-vision Image Guided Surgery system (MvIGS) and product development for spine and cranial surgical navigation.
7D Surgical's Flash™ Registration and Flash Fix technology are designed to save time in the OR by enabling anatomical registration in 20 seconds vs. the 15 to 30 minutes required by traditional IGS. Registration can be updated with the click of a foot pedal. No radiation is required.
The company received FDA 510(k) clearance and a medical device license from Health Canada to market MvIGS in early 2017.
Sources: 7D Surgical; ORTHOWORLD Inc.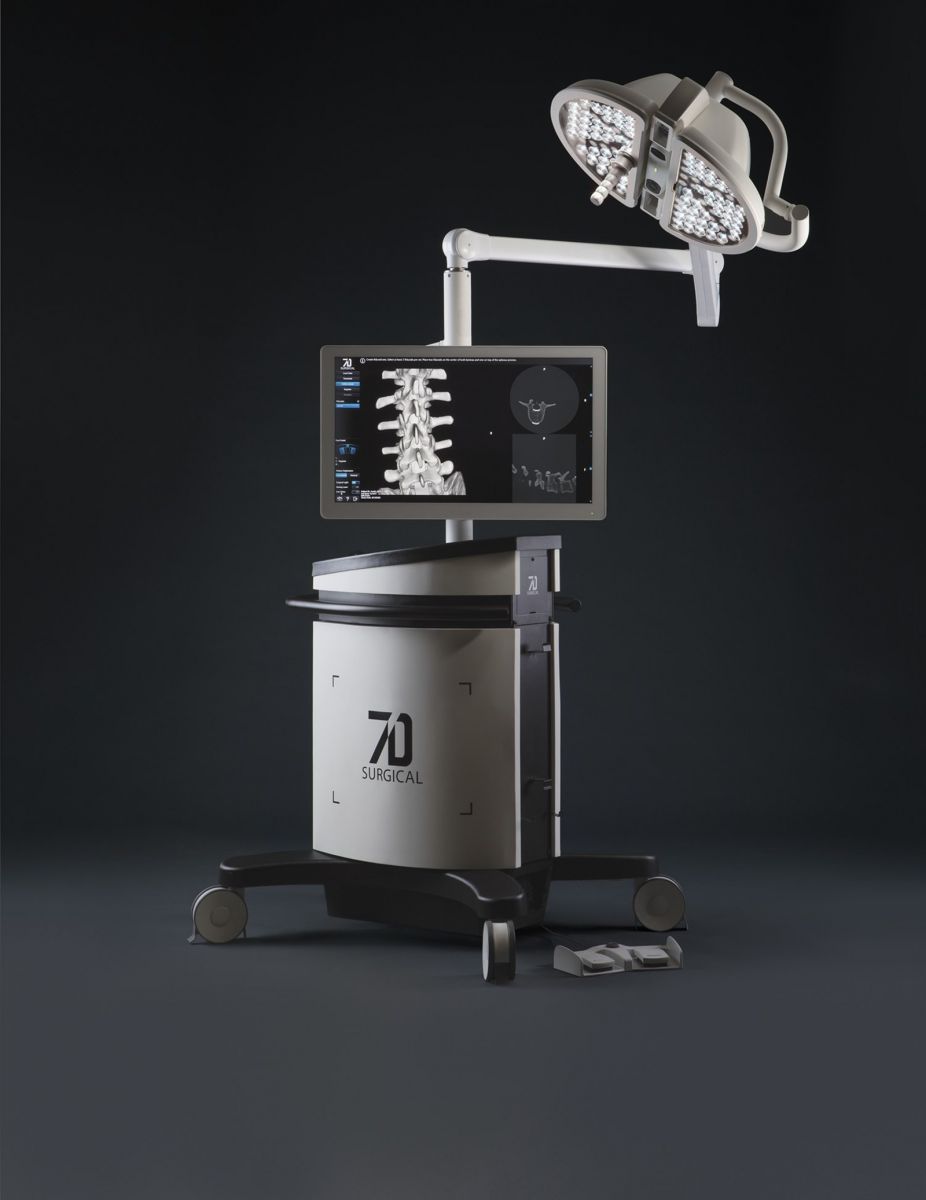 Image courtesy of 7D Surgical